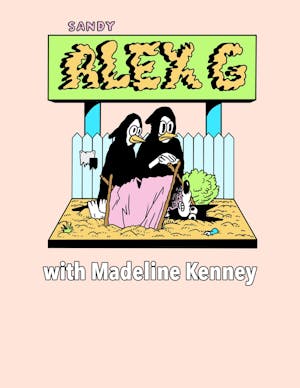 (Sandy) Alex G at 40 Watt Club
(Sandy) Alex G:
House of Sugar
There's hardly a second when Alex Giannascoli's voice can't be heard in "Walk Away," the opener of his
latest album,
House of Sugar
. The distended, pitched
-
up wail that introduces the track gives way to
cascading layers of his more familiar intonations. "Someday I'm gonna walk away from you," he sings;
"not today." These are the song's only words, repeated again and again for more tha
n four minutes. In the
repetition, emphasis shifts from "someday" to "not today" and back, leaving the listener in a space of
uncertainty. It's in this space that Giannascoli
—
the 26
-
year
-
old artist better known as (Sandy) Alex G
—
lingers throughout the albu
m's thirteen songs: between backwards and forwards, past and future, one
voice and another. On
House of Sugar
, his third full
-
length for Domino and ninth overall, Alex inhabits a
diverse range of musical and emotional points
-
of
-
view (often simultaneously),
in turn illuminating the
tension that hides in the shadow of desire.
Giannascoli began writing these songs in the fall of 2017, having just finished a tour for
House of Sugar
's
acclaimed predecessor,
Rocket
, and moved into a new apartment in Philadelphia
. Whereas with earlier
efforts, such as 2011's self
-
released
Winner
or the landmark 2014 release
DSU
, he'd write numerous
songs fairly quickly, with
House of Sugar
Giannascoli worked at a steadier pace, concentrating on fewer
songs and laboring over each o
ne more than before.
After building the tracks at home, recording most of the guitars, keyboards, and vocals himself,
Giannascoli enlisted some recurring bandmates and collaborators to help realize further aspects of the
album: Samuel Acchione's wailing e
lectric guitar on "Walk Away," John Heywood's bass underneath
"Taking," Tom Kelly's drums giving "Hope" its bounce, Molly Germer underscoring "Southern Sky" on
violin. Throughout the process Giannascoli worked closely with Jacob Portrait, who mixed both
Ro
cket
and its predecessor, 2015's
Beach Music
, and here helped to balance each of
House of Sugar
's dense,
multi
-
faceted tracks. As the product of extended focus and planning,
House of Sugar
emerges as
Giannascoli's most meticulous, cohesive album yet: a sta
tement of artistic purpose, showing off his ear
for both persistent earworms and shifting textures.
Which is to say, "cohesive" doesn't imply that
House of Sugar
dispenses with the out
-
there sonic
adventurism that's made previo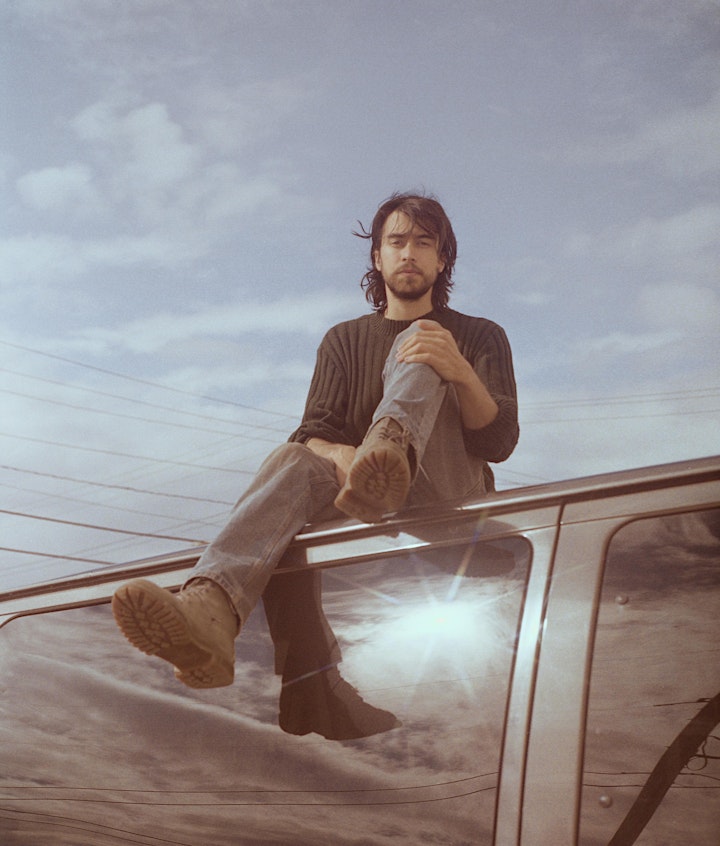 Raised in the Pacific Northwest, Madeline Kenney keeps a soil-tethered root to the natural world in her art. A move to the Bay Area in 2013 plus a chance encounter with Chaz Bundick (Toro Y Moi) led to their collaborative recording of her Signals EP, followed by Kenney's debut album, Night Night At The First Landing. Both works are marked by Kenney's huge voice and unexpected lyrical knots. In October 2018, Kenney released her sophomore work, Perfect Shapes, with help from Jenn Wasner (Wye Oak). Dealing with subjects of femininity, societal pressures, expectation, value and self-worth, Kenney and Wasner presented a deeply collaborative work that resulted in a critically acclaimed moment of musical bravery and harmony.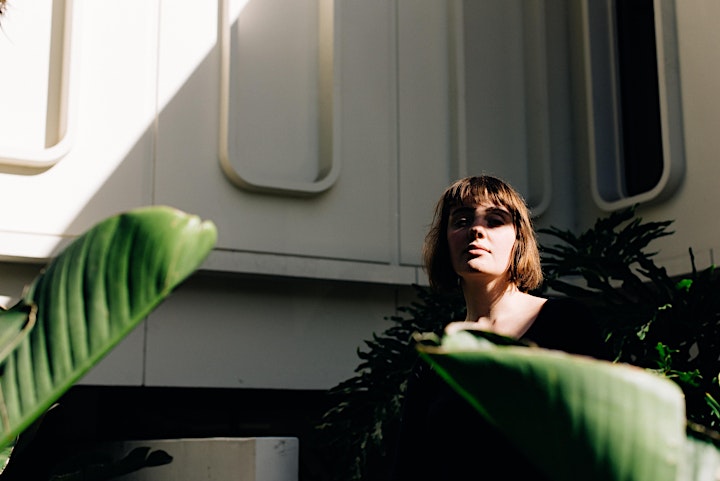 Venue Information:
40 Watt Club
285 West Washington St
Athens, GA, 30601