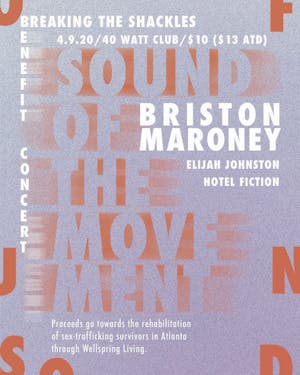 Breaking the Shackles Sound of the Movement w/ Briston Maroney - Elijah Johnston - Hotel Fiction - 40 Watt Club
Briston Maroney: After a childhood and adolescence spent adrift - shuttling through the haze of split households in Tennessee and Florida - 21-year-old Briston Maroney's life finally comes into focus with the four songs on Indiana. Settling in Nashville, Maroney has developed a style steeped in the sweat and scrappy sounds of the city's DIY house parties, winning over fans one living room at a time.
Elijah Johnston: Elijah Johnston started making bedroom indie rock in 10th grade, with three albums worth of material released between 2016-2018. Inspired by 2010's lo-fi rock icons such as (Sandy) Alex G and Mac Demarco, Elijah worked mostly in secret and in silence. In January of 2018, he played his first show, and began playing seriously in his second home of Athens later in the year
Hotel Fiction: Hotel Fiction is an indie pop duo from Athens, Georgia made up of best friends Jessica Thompson and Jade Long.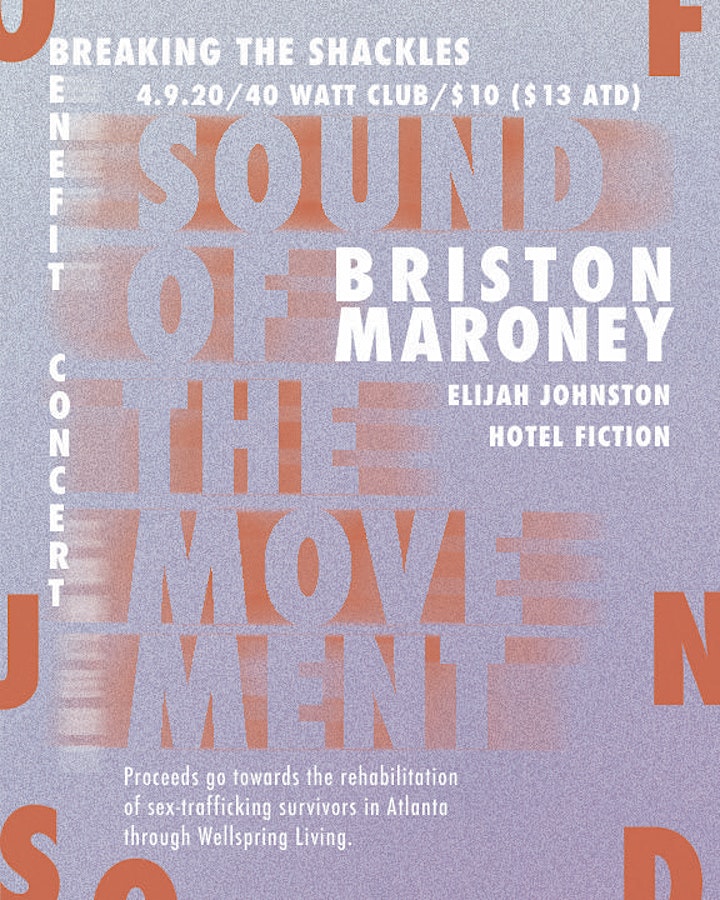 Venue Information:
40 Watt Club
285 West Washington St
Athens, GA, 30601