WE'RE BACK!
Nov 3rd 2021
Alex G
with EXUM
ON-SALE: Friday, June 4 at 10 AM
DOORS: 7:00 PM – Show 8:00 PM
TICKETS: $20 in advance and $24 Day of show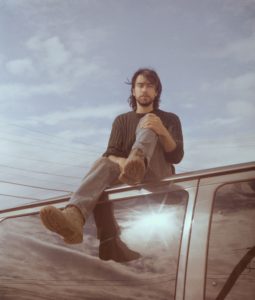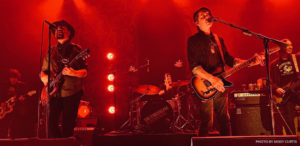 DRIVE-BY TRUCKERS 2022 HOMECOMING ANNOUNCED!
DRIVE-BY TRUCKERS RETURN WITH A FOUR NIGHT ROCK AND ROLL HEATHENS HOMECOMING JAN 12-15, 2022
SUPPORT:
Wed (1/12): Jay Gonzalez
Thu (1/13): Pilgrim
Fri (1/14): Motrik / Camp Amped
Sat (1/15): David Lowery and the Georgia Crackers
TICKETS GO ON SALE FRIDAY MAY 20 AT 10AM!
October 19. 2021
Jon Spencer & The HITMakers
ON-SALE: Friday, May 14 at 10 AM
DOORS: 8:00 PM – Show 9:00 PM
TICKETS: $17 in advance and $20 Day of show
SPENCER SINGS THE HITS!
Jon Spencer, the BLUES EXPLOSION man who put the BELLBOTTOMS on BABY DRIVER! The Top Cat who spread the Secret Sauce in BOSS HOG! The Rockabilly Right-Hook from Heavyweight Outlaws HEAVY TRASH! The Swank-Fucking Master of PUSSY GALORE!
Jon Spencer is back! Often imitated, never duplicated, the original NYC underground-rock legend returns from the wilderness with twelve red-hot hits, each more powerful than the last! This is Garage Punk for Now People! A wizard's brew of rhythm & blues and subversive dance grooves, weaponized with sci-fi skronk and industrial attitude, calibrated for the Revolution, a ball-peen hammer of sound guaranteed to destroy any post-modern hangover! Pulsing with energy, clanging with excitement, and dripping with radioactive soul and raw emotion, Jon Spencer opens up his heart like never before, exploring man's modern condition with caustic guitars and outer world crooning, asking and answering the musical question, "Is it possible to torch the cut-throat world of fake news and pre-fab, plastic-coated teen ennui with the cold hard facts of rock'n'roll?" The answer is YES! SPENCER SINGS THE HITS! This is the truth serum America has been craving, the beginning of a rock'n'roll special counsel that takes no prisoners and puts the squares on ice!
Tickets On Sale Friday May 14th
The 40 Watt Club is one of the most famous and iconic music venues in the world.
At the moment, we don't have many events scheduled due to the pandemic. However, you can still support us by getting some killer merch!