COVID-19 VACCINATION POLICY
We are following the ACC indoor mask mandate, and, effective Monday, August 16, 2021, the 40 Watt Club requires guests to present a completed vaccination card.
Upon arrival, all guests must present a STATE ID along with a completed COVID-19 vaccination card. Vaccination cards may be presented at the box office with a paper or digital copy/picture.
We will continue to monitor regulations and local cases to inform our policy. Please contact us at the 40 Watt Club with any questions regarding our vaccination policy with enough time before the event you wish to attend. Thank you for your understanding and continued support.
Oct 29th 2021
The BOOTY is Back!!
Halloween Costume Dance party with Booty Boyz, DJ Wardaddy, and Twin Powers
ON-SALE NOW
DOORS: 9:00 PM
TICKETS: $10 in advance
Oct 30th 2021
LATE NIGHT DANCE PARTY
FEATURING: HEFFNER, BLUNT BANGS, HUNTER MORRIS & THE BLUE BLOODS, CONVICT JULIE, PRINCE, DJ MAHOGANY AND DJ FOR THE PEOPLE!
ON-SALE NOW
DOORS: 7:30 PM
TICKETS: $10 in advance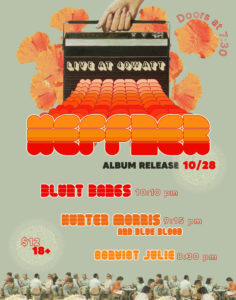 Nov 3rd 2021
Alex G
with EXUM
ON-SALE NOW
DOORS: 7:00 PM – Show 8:00 PM
TICKETS: $20 in advance and $24 Day of show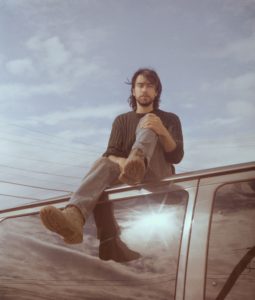 Nov 9, 2021
Todd Barry
ON-SALE NOW!
DOORS: 8:00 PM
TICKETS: $20 IN ADVANCE
$25 Day of Show
Dec 14, 2021
Circle Jerks
Municipal Waste
Negative Approach
ON-SALE NOW!

TICKETS: $31 IN ADVANCE
DOORS: 7:00 PM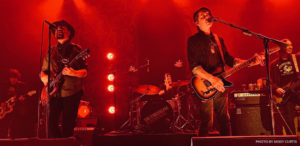 DRIVE-BY TRUCKERS 2022 HOMECOMING ANNOUNCED!
DRIVE-BY TRUCKERS RETURN WITH A FOUR NIGHT ROCK AND ROLL HEATHENS HOMECOMING JAN 12-15, 2022
SUPPORT:
Wed (1/12): Jay Gonzalez
Thu (1/13): Pilgrim
Fri (1/14): Motrik / Camp Amped
Sat (1/15): David Lowery and the Georgia Crackers
Jan 28th 2022
Atlanta Rythym Section
with deFrance and Tedo Stone
ON-SALE NOW
DOORS: 7:00 PM – Show 8:00 PM
TICKETS: $31 in advance and $36 Day of show
40 Watt Club is one of the most famous and iconic rock clubs in the world. Represent your favorite venue and get some merch today!